Koby Altman
General Manager – Cleveland Cavaliers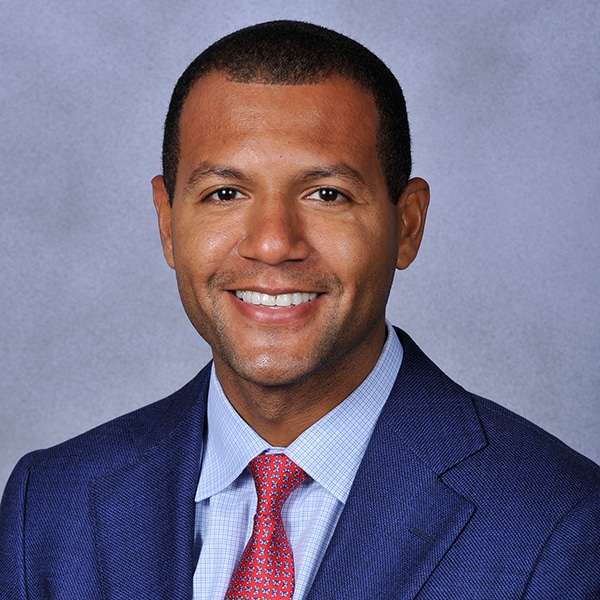 Koby Altman was named the 11th general manager in Cleveland Cavaliers history on July 24, 2017. As the GM, he manages and oversees all aspects of scouting, personnel, player acquisitions and transactions, and all team operations. He also oversees the Cavaliers' exclusive NBA G League affiliate, the Canton Charge.  With community involvement being integral to Altman's focus with the team, he also guides the team's player appearance committee in partnership with the business side of the Cavs organization.
In Altman's first year as general manager in 2017-18, the Cavaliers reached their fifth NBA Finals and Eastern Conference championship with a 50-32 (.610) record. Altman remained busy after Cleveland's NBA Finals run, choosing 2019 All-Rookie Team member and 2020 NBA Rising Star selection Collin Sexton with the eighth overall pick in the 2018 NBA Draft and signing both five-time NBA All-Star Kevin Love and Northeast Ohio native Larry Nance Jr. to new multi-year contract extensions.
Prior to the 2019-20 season, Altman acquired first-round draft picks Darius Garland, Dylan Windler and Kevin Porter Jr. in the 2019 NBA Draft. Garland went on to become the only rookie to tally at least 700 points, 225 assists and 100 three-pointers this past season, while Porter Jr. was the lone rookie to average at least 10.0 points, 3.0 rebounds and 2.0 assists in less than 24.0 minutes per game. Additionally, Altman obtained two-time NBA All-Star and four-time NBA rebound champion Andre Drummond via a midseason trade with the Detroit Pistons and named J.B. Bickerstaff as head coach of the Cavaliers in February 2020. Under Bickerstaff, the Cavs posted a 5-6 (.455) record, which included consecutive season series sweeps over the Denver Nuggets and San Antonio Spurs. The Cavs also recorded three wins against above .500 teams (Miami, Philadelphia and Denver) while averaging 111.4 points and 26.4 assists (eighth-best in NBA) and holding the fifth-highest field goal percentage in the NBA after the All-Star break (.480).
Most recently, Altman selected arguably the best defender in the 2020 NBA Draft in Isaac Okoro, who was only the sixth player in SEC history to be named to an All-Conference team, All-Defensive team and All-Freshman team in a single season. Altman also brought in three-time NBA champion JaVale McGee and acquired three second round draft picks this offseason.
Prior to being named GM, Altman had been a part of the Cavaliers' basketball staff for five years, including being promoted to assistant general manager in September 2016. As a member of Cleveland's front office, Altman has been an integral part of a team that reached four straight NBA Finals (2015-2018) and won an NBA Championship in 2016.
Altman originally joined the Cavaliers as pro personnel manager in August 2012 and was promoted to director of pro player personnel in September 2013. In that role, Altman was tasked with talent evaluation of athletes across all levels of basketball, both domestically and abroad. In addition, Altman coordinated the Cavs' domestic professional scouting efforts and assisted in all aspects the teams basketball operations.
The 38-year-old has extensive experience with the USA Basketball program. In the summer of 2010, he served as the Team Manager for USA Basketball's Under-17 team at the inaugural FIBA Under-17 World Championship in Hamburg, Germany. That 17-and-under squad won the first gold medal to ever be awarded for that age group and featured three players selected among the top 10 in the 2012 NBA Draft. In 2009, he assisted Team USA's 19-and-under team in the FIBA Under-19 World Championship in Auckland, New Zealand. That squad also won the gold, its first in that age group since 1991.
Prior to joining the Cavaliers, Altman served as an assistant coach at The Ivy League's Columbia University for two seasons, where he also led Columbia's developmental basketball program. He spent the 2009-10 season at Southern Illinois as a graduate assistant after earning his master's degree in sport management at the University of Massachusetts. While earning his degree at UMASS, he coached at nearby Amherst College for two seasons and helped guide the team to a 48-11 record.
Altman, a Brooklyn, New York native, played collegiately at Middlebury College, where he was a three-year starter at point guard and recently named to the college's Board of Trustees. Altman is also on the National Board of Directors for the Posse Foundation, which identifies, recruits and trains individuals with extraordinary leadership potential, providing full-tuition leadership scholarships from Posse's partner colleges and universities. In August 2020, Altman along with Bickerstaff and head coaches and front office executives from Cleveland's three major professional sports teams – the Cavaliers, Cleveland Browns and Cleveland Indians- formed the Cleveland Sports Alliance to develop a sustainable and direct strategy to address social injustice facing the city of Cleveland and all Northeast Ohio communities. The alliance also focuses on improving the relationship between law enforcement and its citizens, encouraging nonpartisan voting activities and increasing the opportunities for quality education for everyone.